Get the best deals on monthly car rental in Dubai with our reliable services.
Dubai is one of the seven emirates that make up the United Arab Emirates (UAE). Dubai is both a city and an emirate, and it is known for its modern and stunning architecture, luxurious lifestyle, and vibrant cultural scene.
If you're planning a trip to Dubai, one of the most important things you need to consider is transportation. While public transportation in Dubai is fairly efficient, it can be time-consuming, especially if you're looking to explore the city at your own pace.
Renting a car in Dubai monthly can be an excellent option for those who are planning to stay in the city for an extended period. Whether you're in Dubai for work, study, or just exploring the city, having your rental car can give you the freedom and flexibility to get around at your own pace.
Golden Beach is one of the best Car Rental service providers on a day or monthly basis in Dubai and other Emirates. It has a wide range of compact cars, Spacious SUVs, and mid-size sedans of top brands available at a reasonable price.
So what are you waiting for, Just call us today and book your first ride with the golden beach to start your fascinating journey in Dubai.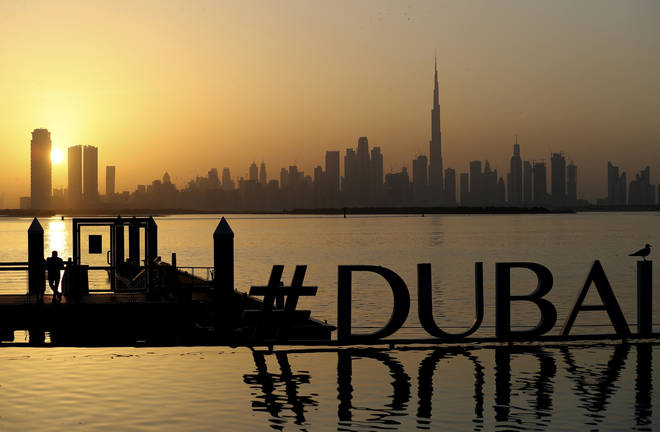 If you're planning a long-term stay in Dubai, you may be wondering about the most convenient way to get around. One option worth considering is long-term luxury car rental in Dubai. By renting a car for an extended period, you can enjoy a wide range of benefits that will make your stay in Dubai more enjoyable and stress-free.
Firstly, renting a car in Dubai for a month or longer can be a cost-effective solution for transportation needs. Instead of paying for daily or weekly car rentals, a long-term rental may work out to be more affordable, and you may even be eligible for discounts. Additionally, you won't have to worry about the cost of maintenance, as rental companies typically take care of this for you.
Another significant benefit of long-term car rental in Dubai is the flexibility it provides. You'll have access to your own vehicle whenever you need it, giving you the freedom to explore the city at your own pace. Whether you want to visit top tourist attractions, explore the vibrant nightlife, or simply run errands, having a car at your disposal will make it much easier and more convenient.
Of course, renting a car in Dubai also means you'll have access to the latest models and features. Golden Beach Rent a Car offer a wide selection of luxury cars, including top-of-the-line brands and models. Whether you're looking for a spacious SUV, or a sleek sedan, you're sure to find something that meets your needs.
Additionally, long-term car rental in Dubai often comes with added benefits such as free upgrades, insurance coverage, and 24/7 roadside assistance. These perks can provide added peace of mind and ensure that you're always protected and taken care of during your stay.
Choose the Best Rental Cars in Dubai from Top Brands
Best Car Rental Offers in Dubai
Choose Your Rental Car Agency: The first step in renting a car in Dubai monthly is to choose a rental car agency that meets your needs. Look for a company that has good reviews, competitive prices, and a wide selection of vehicles.
Choose Your Vehicle: Once you've chosen your rental car agency, it's time to choose your vehicle. Make sure you choose a car that's suitable for your needs and budget.
Book Your Car: Once you've chosen your vehicle, it's time to book it. Make sure you book your car well in advance to ensure availability.
Provide the Required Documents: To rent a car in Dubai monthly, you'll need to provide certain documents, such as your driver's license, passport, and credit card.
Pay the Security Deposit: Before you can pick up your rental car, you'll need to pay a security deposit. This deposit is usually refunded at the end of your rental period, as long as there is no damage to the car.
Pick Up Your Car: On the day of your rental, head to the rental car agency to pick.
If you are a UAE resident, you are required to submit:
Copy of Passport
Copy of Residential Visa
Valid UAE
Driving License
Copy of Emirates ID
If you are a foreign national traveling to UAE, you need to submit :
Passport
Visit Visa
Home Country Driving License
International Driving Permit
Why Choose Us for Renting a Car in Dubai?
HASSLE-FREE DELIVERY & PICKUP
You can choose your delivery and pickup spot from various locations across Dubai and other Emirates. Call us today and we would get the car delivered to you, free of charge!
COMPLETE CARE WITH 24x7 SUPPORT
When you are on the road, things can go wrong. But if they do, you will have us by your side. At our car rental company in Dubai, we take complete care of our customers.
LOW & CONVENIENT DEPOSITS
Our security deposits are among the lowest in the industry. And you can make the payment in various ways. When you return the car, we would process returns quickly
VIP TREATMENT THAT YOU DESERVE
We believe that our consumers are deserving to nothing less than the finest. Therefore, we make sure that you receive the best-in-class cars at reasonable costs.
Car Rental in Dubai - Frequently Asked Questions